(featured image in the title by ra2studio)
When examining the impact that social media has on public opinion, it becomes evident that an active interplay exists between the bright and dark sides of this influence. We can discern a certain attraction between these opposites, with each reshaping the other in profound ways.
The bright side of social media empowers marginalized voices, fosters global connectivity, and amplifies diverse perspectives. It facilitates grassroots activism, encourages citizen journalism, and enhances public dialogue. Through these positive aspects, social media has the potential to drive positive social change and promote inclusivity.
However, alongside the bright, there exists the dark side—an underbelly that demands our attention. Misinformation, filter bubbles, and online harassment pose significant challenges to public opinion. The manipulation of social media platforms for corrupt purposes and the toll it takes on mental health are stark reminders of the potential pitfalls.
Let's first look at these sides separately, in their absolute ability to bring good and bad to society. 
GOOD
Imagine a social media platform as the table around which a big family of four generations gathers to eat, talk, reminisce, laugh, and cry. Every topic thrown into the conversations will provoke different reactions, reasoning, and emotions. If not quickly dismissed as too boomer or cringe, the elders' stories can at least teach a lesson of acceptance, broadening the understanding of the world—exactly what the elders can try to do with the incomprehensible vocabulary of meme talk.
In every social media realm, some NEW PERSPECTIVES are presented, giving everyone the chance to connect with different backgrounds, cultures, and ideologies, allowing for a broader understanding of various issues. This exposure is very important in every family and society alike because it can foster empathy, tolerance, and a more comprehensive understanding of the world.
Furthermore, social media provides the tools necessary to marginalised groups, activists, and individuals to come together, share their stories, and MOBILIZE FOR CHANGE. Grassroots movements such as Extinction Rebellion, Sunrise Movement, Black Lives Matter, MeToo, Fridays for Future, LGBTQ+ rights activism, and the Arab Spring among others transcend geographical boundaries, amplify their messages, and mobilize supporters globally, ultimately challenging existing power structures and shaping public opinion.
Another unique advantage that social media has given to the people is the so called "CITIZEN JOURNALISM" or real-time reporting: Social media has turned ordinary individuals into citizen journalists. Contributors of all ages and backgrounds can report events as they unfold by simply capturing what they witness. The appearance of this new generation of reporters have made clear that we need a more decentralized approach to news reporting.
And of course, social media platforms keep the public engaged in an ACTIVE DIALOGUE on a global scale. Anyone can comment under public figures and organizations. This interactive environment fosters a sense of democratic participation and can challenge directly any obsolete idea.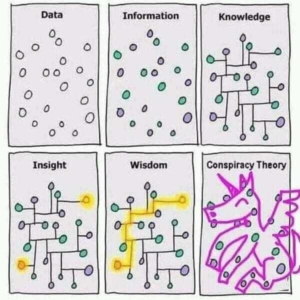 (meme, author unknown)
BAD
Taking a cue from Britney Spears' iconic song, with social media, things can get toxic, "like a love-hate relationship that's neurotic."
Actually, the negative side of the impact that social media has on public opinion can be mighty powerful.
Public figures and individuals expressing unpopular opinions are often subjected to caustic attacks, which can discourage open dialogue and stifle free expression. This toxic online environment can negatively impact public opinion by silencing disapproval.
Social media platforms have become breeding grounds for the rapid dissemination of misinformation and fake news. False information can spread quickly, reaching a large audience before it can be fact-checked. This can lead to the distortion of public opinion, the perpetuation of conspiracy theories, and the erosion of trust in credible sources.
The algorithms sustaining social media filter what you like, know and believe and creates an echo chamber where you are primarily exposed to content that only proves that what you like, know and believe is the only thing around. It aligns with your existing beliefs and just reinforces hidden or outspoken biases. This leads to the polarization of public opinion, and the formation of disconnected communities that have limited exposure to diverse viewpoints.
In the same logic entities and malicious actors can leverage social media to manipulate public opinion, interfere in elections, and sow discord within societies. The use of algorithms to target specific audiences can further amplify the impact of these campaigns.
Last but not least, excessive use of social media has been linked to anxiety, depression, and low self-esteem. The constant comparison, fear of missing out, and the curated nature of social media content can contribute to feelings of inadequacy and discontent. This negative psychological impact can indirectly affect public opinion by influencing individuals' overall well-being and mindset.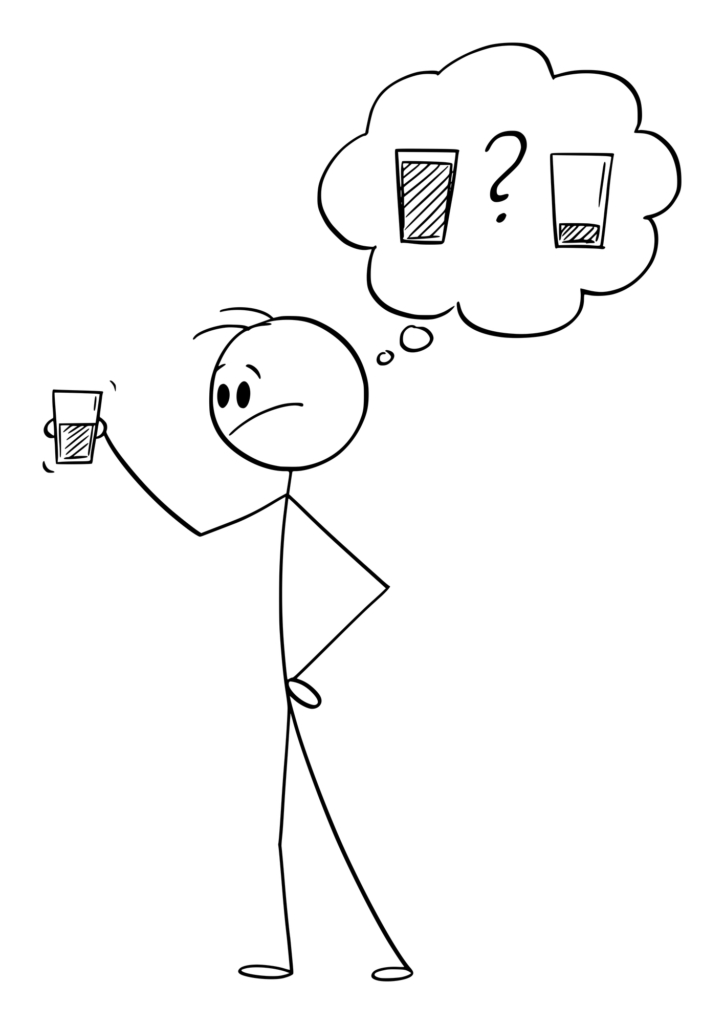 (Image by ursus@zdeneksasek.com)
Good news for last, yet, in this intricate dance between opposing forces, the dark side can paradoxically enhance the importance and relevance of the bright side. It is precisely because of the presence of misinformation and echo chambers that the pursuit of truth and diverse perspectives becomes all the more vital. The existence of online harassment and hate speech reinforces the need for fostering respectful and inclusive dialogues. The dark side serves as a reminder that our responsibility to engage critically and thoughtfully with the information presented to us is greater than ever.
In this context, it becomes essential for us, the contributors and consumers of social media to exercise discernment and critical thinking. We must resist the temptation to rush into conclusions based on viral content or echo chambers. No two brains are made alike! By actively seeking out diverse viewpoints, fact-checking information, and engaging in respectful dialogue, we can navigate the complexities of social media and contribute to a healthier public opinion landscape.
---
Read also
Polling and surveying play a significant role in providing valuable insights and feedback that our business, whether small or big, needs to redefine its image, reconnect with its target audience, and differentiate itself from competitors.
AI-powered systems can generate models that predict future trends.